Oladimeji is a graduate of Lagos State University, Ojo, Lagos. He holds degrees in many fields including combined Social Sciences, (B.Ed.) Sociology of Education, (M.Ed); (M.Phil.). Prior to joining Grenadines Homes, he was with The Address Homes Limited, FBN Mortgages Limited and spent years in UK working in social healthcare sectors.
A strategic business leader who has worked extensively over the course of his career on multiple real estate development projects across Lagos encompassing construction, project management, real estate marketing and sales. An astute real estate professional, strategist and educationist, he has a keen understanding of real estate investing principle, which has led to a 60% ROI on his projects. Highly passionate about incorporating intelligent design and aesthetics into building designs, Dimeji never compromises on quality and client satisfaction; at which time his expertise in project management, finance, and marketing stood him in good stead. He is also an expert in team building, employee motivation and performance management having spent time early in his professional life as a human resource executive. He has attended several training and workshops in Leadership, Project Management, strategy decision and risk Management.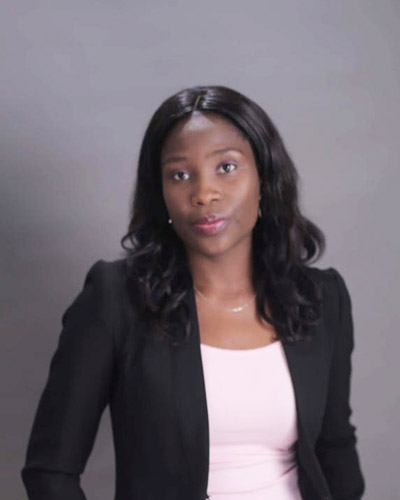 Oluwatobi Akanbi joined Grenadines homes in 2014 as the Deputy Head of Marketing before being appointed as the Head of Sales. Prior to this, she worked  in different capacity in Propertymart as a Business Development Manager, Head Customer engagement and as a result of her exceptional performance, wore many hats, before her current appointment at Grenadines Homes.
A graduate of Obafemi Awolowo University with several trainings under her belt from reputable institutions such as Lagos Business School, George Washington University, Dale Carnegie Institute South Africa, IESE Business School Barcelona.
Her strengths lie in leadership, mentoring, team management, talent management to name a few. She has a keen eye for details, is very analytical, a great negotiator and is highly flexible and adaptable to change.
Tobi has 10 years of experience in the Real Estate and Management. During her tenure as the Head of Sales at Grenadines, the company has recorded a considerable growth in sales. She is constantly working hard to move higher up the ranks by being very efficient at her various roles.