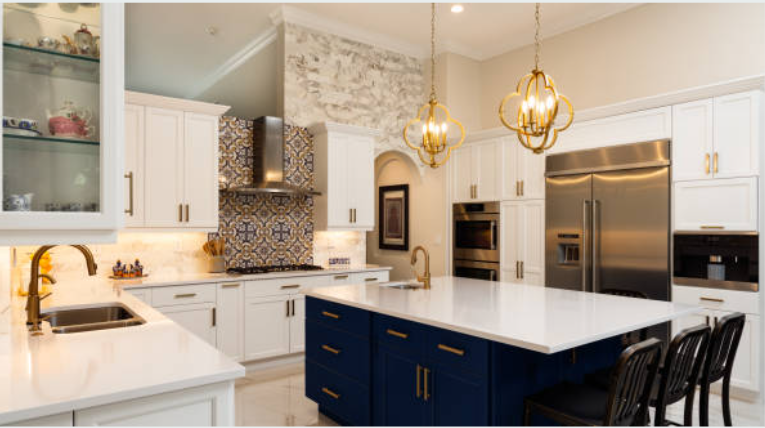 What is Luxury in Real Estate?
Let's discuss what the world wealthy consider as Luxury in Real estate. 
Today Luxury is more than Location. 
Traditionally prominent addresses and are no longer the defining baseline concept for luxury homes.
High-net-worth individuals are expanding the borders of traditional luxury locales and are willing to pay a premium in emerging luxury areas if the amenities and lifestyle offerings are right. 
LUXURY IS CONSCIOUS LIVING
Owning a home that doesn't negatively impact the community—and one that can even bring positive meaning—is attractive to wealthy buyers.
The demand for more sustainable and healthy environments has placed greater emphasis.
Luxury-home buyers are looking for houses that are energy-efficient as well as environmentally conscious in construction and amenities.
Affluent buyers are increasingly looking for proximity to a vibrant community rich with cultural offerings and outdoor activities, as well as opportunities to volunteer and make a difference.
LUXURY IS EXPERIENTIAL
Today's new wealthy consumers are more informed, more globally exposed, and more sophisticated than previous generations.
Baby boomers in particular are now "less materialistic and more experiential".
This shift toward experiential luxury is similarly reflected in the amenity and lifestyle preferences of high-net-worth (HNW) home buyers.
LUXURY IS CONVENIENCE
The resurgence of urban downtown cores in many major cities and changing age dynamics are having a significant impact on the home-buying preferences of the world's most affluent.
As millennials grow up and baby boomers transition into life as empty nesters, many larger cities are witnessing a surge of affluent older buyers to urban areas.
Residents of suburban areas are also increasingly seeing a preference for urban amenities.
LUXURY IS AGE-AGNOSTIC
Wealthy buyers are increasingly focusing on family spaces such as places for adult children or grandchildren and guesthouses for elderly parents.
LUXURY IS THE ULTIMATE PRIVACY
The age of the smartphone and its pervasive social-media feeds has brought with it an increasing desire for privacy, particularly for high-profile and celebrity buyers of luxury homes.
LUXURY IS COLLECTIBLE
Many developers of ultra-luxury properties have baked collectable concepts right into their plans with limited-edition structures and one-off creations by highly regarded international architects and designers.
LUXURY IS TURNKEY-READY
Many buyers are willing to pay a premium for the convenience of a "just bring your toothbrush" property, outfitted with top-of-the-line accoutrements that amplify a luxury lifestyle. Real estate brokers reported an increased interest in brand-new residences, with affluent home buyers happily paying a premium for security, concierge, and other luxury amenities.
LUXURY IS A BLANK CANVAS
At the other end of the spectrum, some enthusiastic buyers are pushing the desire for newness to new heights. Impeded by a lack of quality housing inventory, more and more ultra-affluent buyers wish to build their own designers' homes from scratch.
LUXURY IS UNDERSTATED
Luxury is no longer about brash displays of wealth, note many prime property experts in our international real estate network. Instead, scaled-back, quality-over-quantity luxury will continue to be one of the key tenets behind many prestige property acquisitions.
Palton Morgan Holdings with its development subsidiaries like Grenadines Homes and Oceanna is constantly developing mid to high-end projects in strategic locations of Victoria Island and Ikoyi. The group offers lifestyle real estate solutions with world-class amenities to its customers. The Farsighted leadership of Palton Morgan and best-in-class professionals are driving the performance of each subsidiary towards the achievement of its vision of becoming a preferred real estate in Africa and Beyond.
Some of the flagship projects include Skyvilla by Grenadines Homes, Probyn Road, Ikoyi; Clarence Gates, Banana Island, Ikoyi; Oceanna Cerulean by Grenadines Homes, Victoria Island; and Paramount Twin Towers by Grenadines Homes, Oniru.