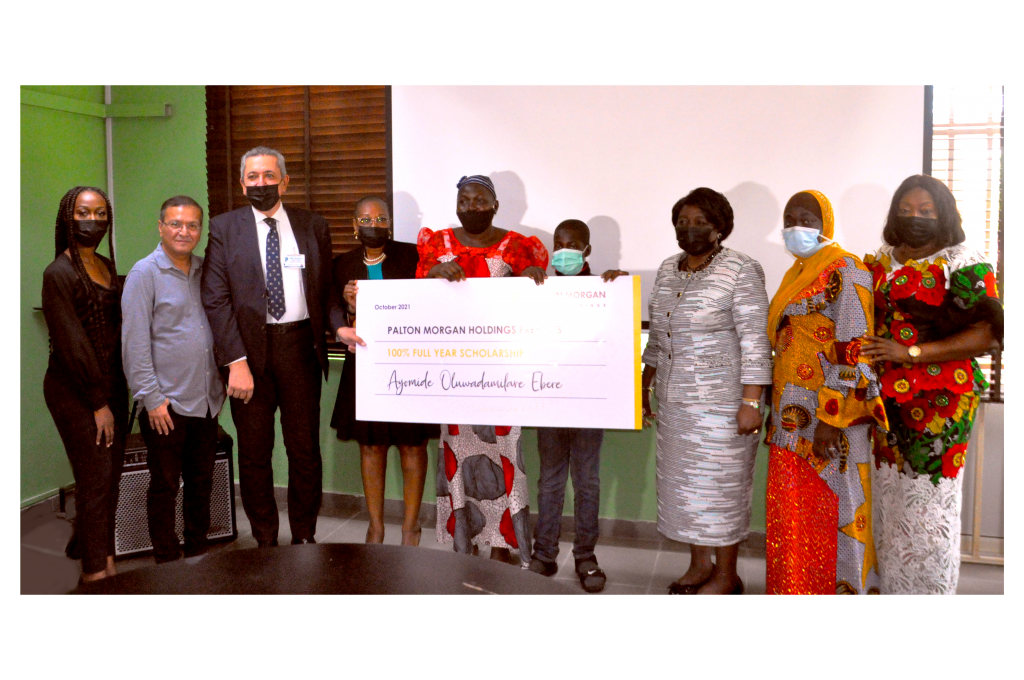 Palton Morgan Holdings, a luxury real estate development company in Nigeria, has taken its corporate responsibility initiative beyond brick and mortar to the education of the less privileged.
Brilliant students from public secondary schools have been chosen after meeting the criteria set by Palton Morgan Holdings. These students have been moved to Greensprings School, a well-known private school for a better and higher quality of education and environment. During the event, Palton Morgan gave each final candidate their own personal laptop and a cheque to cover the full year's school fees as well as the boarding cost for each child.
"In 2021 our focus has been on developing and advancing lives through quality education. It was also very important that in line with this focus, we find an impactful way to contribute to society. We came to meet the finalists, their parents and teachers at Greensprings. We got to experience and share the happiness of the parents first-hand which made it all the more worth it.
According to Ms. Olubodun, PR Executive of Palton Morgan Holdings, the sponsorship of the students moved to Greensprings School would impact not only on their lives and those of their respective families, but also on the society.